Dr jack hyles lets go soul winning step by step lessons in how to lead a soul to christ - Sermons from Dr Jack Hyles - Fundamental Baptist Sermons
We will not be doing a theological study here. We will simply discuss a rather complete list of questions about the person and activities of Satan. We will discover that he is indeed a deadly force in the world, and he is a personal adversary to us all.
1. Love Your People. Ask God to give you a heart full of love for the people you serve. This does not mean that you can always condone what they do. Many times a parent who loves his child will have to spank him hard, and the child may doubt the parent's love; however, behind the heart of a true parent there is a love that realizes it is best for the child to receive punishment for his errors. This is also true with a pastor. A pastor who scolds his people because he is tired of their sinning, is wrong. A pastor whose heart is broken because of the sins of his people, and scolds them for their own good, is right. Many evangelical ministers have failed in this respect because of the lack of a deep, abiding love for their people.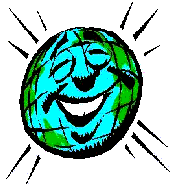 nf.sharewhere.info